Center for Agricultural and Life Sciences Metabolomics (CALM)
Overview of Services
The Center for Agricultural and Life Sciences Metabolomics (CALM) is a fee-based service center that provides analytical services for a wide range of biochemical metabolites using liquid and gas chromatography. Examples of analytical services available include fatty acids, lipids, waxes, cutin monomers, amino acids, sugars, plant hormones, cannabinoids, alkaloids, and vitamins.  Analysis of new metabolites can be developed as needed.
---
Contact & Staffing
Before submitting samples for analysis, please contact Pradeep Kachroo or Keshun Yu via e-mail or phone for details on sample preparation and fee schedule.
 Our facility is located at the following address:
Center For Agricultural and Life Sciences Metabolomics (CALM)
Room 113 Plant Science Building
1405 Veterans Drive
Lexington, KY 40546-0312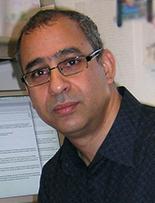 Pradeep Kachroo is a Professor in the Department of Plant Pathology at University of Kentucky.  His personal research program concerns how specific signaling pathways in plants are induced during host-pathogen interaction, how these pathways communicate with each other, and the molecular, genetic, and biochemical mechanisms underlying such regulations.
Phone: 859-218-0729  e-mail: pk62@uky.edu


---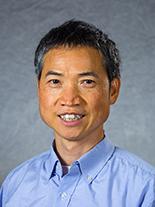 Keshun Yu, along with Pradeep Kachroo, are responsible for day-to-day operation of the facility. Keshun Yu has extensive experience in the design and implementation of analytical protocols for analyzing plant metabolites.
Phone: 859-218-0786  e-mail: kyu0@uky.edu
---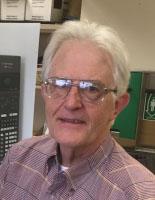 John K. Johnson helps maintain our instrumentation; he also develops and performs tests for standards and prepared samples in order to establish analytical programs for each metabolite and instrument pair.
e-mail: john.johnson@uky.edu
---
Sample Preparation
Sample preparation is an integral step in the analytical protocol, and will depend upon the specific metabolite analysis and the specific sample material.
The options for completing this step are:
Our laboratory completes the sample preparation in our facility (additional cost) or
Investigators can complete the sample preparation in their own laboratory.  With this option, our facility can either
- Provide sample preparation protocol details and guidance or
- Offer training in sample preparation techniques
---
Specific Services
We can perform quantitative measurements of the analytes listed in the following table using GC, GC-MS or HPLC.  Analyses for new metabolites can be developed as needed.
Analyte Class

Analytes

Alkaloids

Loline, NML, ACAP, NANL, NFL, NAL

Amino acids

Pipecolic acid

N-hydroxy pipecolic acid

Cannabinoids

CBD, CBC, CBG, CBN, THCV, 8-THC

Cutin monomers

Profiles include fatty acids, diacids, hydroxy fatty acids

Azelaic acid

Fatty acids

Profiles include most fatty acids exist in plant tissue

Lipids

MAG, DAG, TAG

Phosphatidylcholine, phosphatidylethanolamine

MGDG, DGDG

Plant hormones

Salicylic acid

Salicylic acid glucoside

Methyl jasmonate

Jasmonic acid

Auxin

ABA

Sugars

Glycerol

Glycerol-3-phosphate

Monosaccharides

Disaccharides

Vitamins

Vitamin C, B6 and E

Volatiles

Methyl salicylate

Pinenes

Waxes

Very long chain alkanes, fatty acids, alcohols
---
Instruments
Six Agilent GC-MS systems 

Two Agilent GC systems fitted with Flame Ionization Detectors 

Agilent 1260 Infinity HPLC with UV, FLD, RI and ELSD Detectors

Agilent 1290 UHPLC with 6546 quadrupole-time of light mass spectrometer 

Data Analysis Software: Agilent MassHunter Workstation for qualitative and quantitative analyses (Version 11.0); Agilent Enhanced MassHunter Workstation (Version 11.0) for data acquisition; NIST MS spectral library.