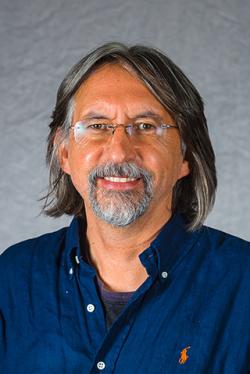 Peter Nagy
(859) 323-1961
221 Plant Science Building
Lexington KY 40546-0312

Department of Plant Pathology
Professional Profile
Professor
---
Focus
Research
Virus replication: We use Tombus viruses, small model RNA viruses of plants, to identify the viral and host players in replication and to unravel the mechanism of virus replication.
Virus recombination: To understand the mechanism of virus evolution



Teaching
PPA 671: Advanced Plant Virology
---
Additional Information
Education
Ph.D. in Plant Protection, 1990, Hungarian Academy of Sciences, Institute of Plant Protection, Budapest
B.Sc. and M.S. in Plant Protection, 1985, Agricultural University of Keszthely, Hungary
---
Employment Highlights
Professor, University of Kentucky, 2007 to present
Associate Professor, University of Kentucky, 2003-2007
Assistant Professor, University of Kentucky, 1999-2003
Research Associate, University of Massachusetts, 1996-1998
Research Associate, Northern Illinois Universtiy, 1990-1995
Postdoctoral Fellow, University of Bari, Italy, 1990 
---
Awards, Recognition, Service
2008 to present
Prestigious Paper Award, UK College of Agriculture, Food and Environment, 2016
Bobby Pass Excellence in Grantmanship Award, 2013
Smith fellow lecturer, University of British Columbia, Vancouver, Canada, 2011
Breakthrough paper on virus replication (Wang, and Nagy, P. D.) was selected in the "SPOTLIGHT" by Journal of Virology, the leading journal in the field of virology, 2009
---
Recent Research Publications
(2017 to present; see Nagy Lab pages for a more complete list)
2019
Nagy, P. D., and W. Lin. 2020. Taking over Cellular Energy-Metabolism for TBSV Replication: The High ATP Requirement of an RNA Virus within the Viral Replication Organelle. Viruses 12.

Wu, C. Y., and P. D. Nagy. 2019. Blocking tombusvirus replication through the antiviral functions of DDX17-like RH30 DEAD-box helicase. PLoS Pathog 15:e1007771.
Lin, W., Y. Liu, M. Molho, S. Zhang, L. Wang, L. Xie, and P. D. Nagy. 2019. Co-opting the fermentation pathway for tombusvirus replication: Compartmentalization of cellular metabolic pathways for rapid ATP generation. PLoS Pathog 15:e1008092.
Kovalev, N., J. Pogany, and P. D. Nagy. 2019. Interviral recombination between plant, insect and fungal RNA viruses: The role of intracellular Ca(++)/Mn(++) pump. J Virol.
Inaba, J. I., K. Xu, N. Kovalev, H. Ramanathan, C. R. Roy, B. D. Lindenbach, and P. D. Nagy. 2019. Screening Legionella effectors for antiviral effects reveals Rab1 GTPase as a proviral factor coopted for tombusvirus replication. Proc Natl Acad Sci U S A 116:21739-21747.
Feng, Z., K. Xu, N. Kovalev, and P. D. Nagy. 2019. Recruitment of Vps34 PI3K and enrichment of PI3P phosphoinositide in the viral replication compartment is crucial for replication of a positive-strand RNA virus. PLoS Pathog 15:e1007530.
2018
Sasvari, Z., N. Kovalev, P. A. Gonzalez, K. Xu, and P. D. Nagy. 2018. Assembly-hub function of ER-localized SNARE proteins in biogenesis of tombusvirus replication compartment. PLoS Pathog 14:e1007028.
Inaba, J. I., and P. D. Nagy. 2018. Tombusvirus RNA replication depends on the TOR pathway in yeast and plants. Virology 519:207-222.
2017
Xu, K., and P. D. Nagy. 2017. Sterol Binding by the Tombusviral Replication Proteins Is Essential for Replication in Yeast and Plants. J Virol 91.
Prasanth, K. R., C. Chuang, and P. D. Nagy. 2017. Co-opting ATP-generating glycolytic enzyme PGK1 phosphoglycerate kinase facilitates the assembly of viral replicase complexes. PLoS Pathog 13:e1006689.
Nagy, P. D. 2017. Exploitation of a surrogate host, Saccharomyces cerevisiae, to identify cellular targets and develop novel antiviral approaches. Curr Opin Virol 26:132-140.
Kovalev, N., J. I. Inaba, Z. Li, and P. D. Nagy. 2017. The role of co-opted ESCRT proteins and lipid factors in protection of tombusviral double-stranded RNA replication intermediate against reconstituted RNAi in yeast. PLoS Pathog 13:e1006520.
Fernandez de Castro, I., J. J. Fernandez, D. Barajas, P. D. Nagy, and C. Risco. 2017. Three-dimensional imaging of the intracellular assembly of a functional viral RNA replicase complex. J Cell Sci 130:260-268.
Chuang, C., K. R. Prasanth, and P. D. Nagy. 2017. The Glycolytic Pyruvate Kinase Is Recruited Directly into the Viral Replicase Complex to Generate ATP for RNA Synthesis. Cell Host Microbe 22:639-652 e7