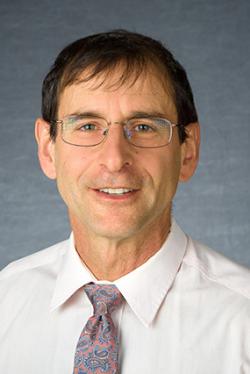 Paul Vincelli
(859) 323-1961
207 Plant Science Building
Lexington KY 40546-0312

Department of Plant Pathology
Professional Profile
Extension Professor &
Provost's Distinguished Service Professor
Extension Specialist in Plant Pathology & 

Southern SARE Scientist at Large
---
   
Focus
Extension & Research
Management of diseases of turfgrasses and commercial ornamentals

International agriculture

Programming on diverse topics relating to sustainability of food systems

Outreach on risks and benefits of genetically engineered crops
Teaching
PPA-620: Fungicides, Advanced Concepts
PPA-630: Introduction to Genetically Engineered Crops, Risks and Benefits I
PPA-631: Introduction to Genetically Engineered Crops, Risks and Benefits II
PPA-640: Identification of Plant Diseases
PPA-641: Plant Disease, Population Biology, and Biotechnology
Advanced Concepts in Sustainable Crop Production and Disease Management, Insights from Nicaragua (Education Abroad course)
---
Additional Information
Education
Ph.D. Plant Pathology, Cornell University, 1988 

M.S. Plant Pathology, Rutgers University, 1983 

B.A. Botany, Rutgers University, 1981
---
Employment Highlights
Extension Professor, University of Kentucky. Member of the faculty since 1990.
Extension Plant Pathologist, University of Wyoming, Laramie, WY. 1988-1990
Botanist, U.S. Peace Corps, Colombia and Nicaragua. 1977-1980 
---
Awards, Recognition, Service
Jefferson Science Fellow and Senior Science Advisor with the U.S. Agency for International Development, Washington, DC, 2019-2020
Member, Public Policy Board, American Phytopathological Society, 2018-2021
Councilor-At-Large, American Phytopathological Society, 2015-2018
Fulbright U.S. Scholar Award to Nicaragua, 2014
Fulbright Specialist in Agriculture Award to Uruguay, 2013
M. Whitekar Award for Excellence in Extension, 2012
Great Teacher Award, University of Kentucky Alumni Association, 2011
Provost's Award for Outstanding Teaching, University of Kentucky, 2011
Provost's Distinguished Service Professorship, Awarded 2007
Excellence in Teaching Award, American Phytopathological Society, 2007
Fulbright Scholar Award to Uruguay, 2005.
Master Teacher Award, Gamma Sigma Delta, Kentucky Chapter, 2004.
Kentucky Turfgrass "Man of the Year", Kentucky Turfgrass Conference, 2002
---
Selected Publications
Sena, K., Crocker, E., Vincelli, P.

, and Barton, C. 2018.

Phytophthora cinnamomi

as a driver of forest change: Implications for conservation and management. Forest Ecology and Management 409:799–807

Kachroo, A., Vincelli, P.

, and Kachroo, P. 2017. Signaling mechanisms underlying resistance responses: What have we learned, and how is it being applied?. Phytopathology 2017, 107, 1452-1461

 Vincelli, P

., Jackson-Smith, D., Holsapple, M., Grusak, M. A., Harsh, M., Klein, T., Lambert, K., Lange, B. M., Lodge, D. M., McCluskey, J., Murphy, A., Neuhouser, M. L., Pray, C., and Weller., S. 2017. National Academies report has broad support. Nature Biotechnology 35: 304–306

Vincelli, P.

, 2016. Genetic Engineering and Sustainable Crop Disease Management: Opportunities for Case-By-Case Decision-Making. Sustainability 8(5), 495; doi: 10.3390/su8050495 

http://www.mdpi.com/2071-1050/8/5/495
Vincelli, P

. 2015. Scientific Consensus as a Foundation for Extension Programming. Journal of Extension 53:1COM2.

http://www.joe.org/joe/2015february/comm2.php 
Vincelli, P.

, and Lee, C. 2015. Influence of open alleys in field trials assessing yield effects from fungicides in corn. 

Plant Disease

 99:263-266.

Vincelli, P.

 and Humble, J. 2013. Climate Change Extension, Presenting the Science is Necessary but Insufficient. 

The International Journal of Climate Change: Impacts and Responses

. 4(4):109-116.

Vincelli, P.

, and Amsden, B. 2013. Comparison of tissue-disruption methods for PCR-based detection of plant pathogens. 

Plant Dis.

 97:363-368.

Vincelli, P.

, Meyer, L., Burris, R., Coolong, T., Bessin, R., Bewley, J., Taraba, J., Barnes, T., McCulley, R., and Wagner, G. 2011. 

Climate Change: A Brief Summary for Kentucky Extension Agents

. ID-191, 4 pp.

Vincelli, P.

, Williams, D.W., and Dixon, E. 2011. Early curative fungicide applications provide disease control on fairway-height creeping bentgrass. Online. Applied Turfgrass Science. doi:10.1094/ATS-2011-1025-01-RS.

Vincelli, P.

, and Seebold, K. 2009. Report of a Watermelon mosaic potyvirus strain in Kentucky undetected by ELISA. Online. 

Plant Health Progress

 doi:10.1094/PHP-2009-0313-01-BR.

Vincelli, P.

 and Tisserat, N. 2008. Nucleic acid-based pathogen detection in applied plant pathology. 

Plant Dis

. 92:660-669.

Vincelli, P.

 2004. Simulations of fungicide runoff following applications for turfgrass disease control. 

Plant Dis

.88:391-396.

Vincelli, P.

, and Dixon, E. 2002. Resistance to Q o I (strobilurin-like) fungicides in isolates of 

Pyricularia grisea

 from perennial ryegrass. 

Plant Disease

 85:235-240.

Vincelli, P.

, Henning, J., Hendrick, T., Brown, J., Osborne, L. J., Prewitt, B., Shields, V., Sorrell, D., Strohmeier, K. D., Tackett, R., and Wyles, J. W. 2000. Improved seedling health, yield, and stand persistence with Aphanomyces root rot-resistant alfalfa following natural epidemics. Agron. J. 92:1071-1076.